About the people who make Umali Lodge

The Bali Sons
Umali Lodge is a family business owned by two Educators, Mathias Bali, M.A., and Wendy Fidao Bali, LCSW, M.ED, ED.D, through their company Umali Ltd. They have two sons, one of whom has Autism Spectrum Disorder (ASD). Since there were largely no services in Tanzania to diagnose or provide appropriate interventions for children with ASD, Mathias and Wendy decided to focus their professional lives on bringing Special Education and other essential services for ASD to Tanzania. In order to do so, Mathias completed his Graduate training in Special Education at the University of New Mexico in 2012. This photo of the Bali sons was taken in 2010. Current photos are in the slideshow.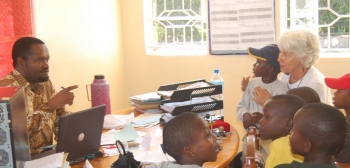 Mathias and Wendy Fidao Bali, Owners
Mathias Bali, Iraqw, is an experienced teacher and Principal of Tanzanian schools. Dr. Wendy Fidao Bali is a U.S. Citizen, a Doctor of Education and a Licensed Clinical Social Worker who worked extensively in the mental health field. Together they hope to bring the best of their two cultures together to assist children and fa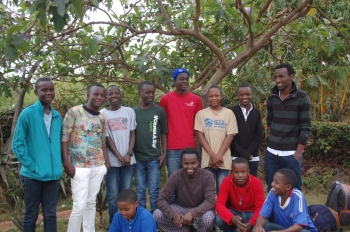 milies in Tanzania. She came to Tanzania in 2008 to volunteer with Tanzanian orphans and then for Mathias Bali at Arusha Modern School, where they are pictured here with the boys they continue to sponsor. These boys are becoming young men who continue to visit us at Umali Lodge on their school vacations each year when we consider them a part of our extended family. A photo of them at Umali in 2016 is included here.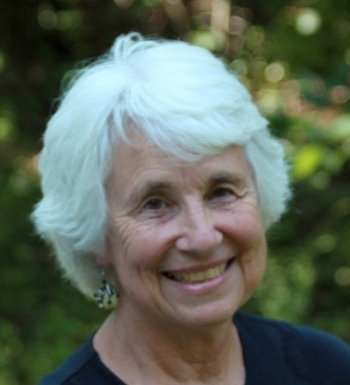 Together, Mathias and Wendy built Umali Lodge as a business to help support their pursuit of higher education goals for their family and the Tanzanian community. In so doing they chose staff from neighboring villages who share their values of education, community service and respect for the environment, including the preservation of local Tribal Heritage and the Wildlife that is Tanzania's national treasure.
Mathias Bali is a Tanzanian citizen who was born and raised around Karatu. In his early life he lived in an underground house, a replica of which he has built at the Lodge. A graduate of Makerere University in Physics and Mathematics, he has taught those subjects for A Levels in Tanzania. He has served as Academic Head and Principal in Dar es Salaam and Arusha private secondary and primary schools. He belongs to the Iraqw tribe, which claims Karatu as one of its native villages.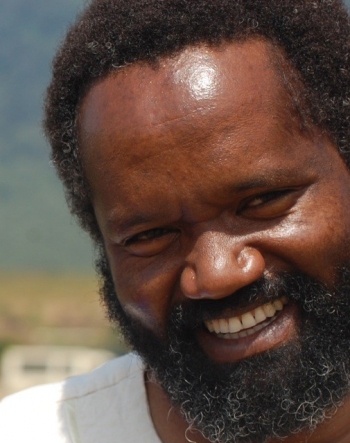 In 2012 Mathias Bali completed his Masters in Special Education at the University of New Mexico while our son with Autism has been receiving education and services in Albuquerque. Currently Mathias Bali trains teachers to teach Mathematics at the Central New Mexico Community College and is a Lecturer of undergraduate Math students at the University of New Mexico while he completes a second Masters in Mathematics in 2018. Mathias' goal is to bring this expertise back to Tanzania and train teachers there to work with children on the Autism Spectrum.
In 2014, he brought a team of Autism experts to Tanzania to give training workshops in schools and clinics to Tanzanian professionals and families. Mathias' and Wendy's longterm goal is to continue to bring teams with ASD expertise back to train Tanzanian teachers, professionals and children.

Beatus Nangay Biyay Nagayo, Iraqw Tribal Elder, Umali Head Gardener
Mathias Bali has a deep commitment to preserving those Iraqw traditions which he believes protect deeper human values. For interpretation of these traditions, he turns to his respected Uncle Nangay, who also serves at the Lodge as Gardner and Docent for those guests who wish to learn more about Iraqw traditions. Nangay's deep relationship with nature is responsible for creating the gardens and plantings which carpet the main part of the lodge, providing a sense of peaceful serenity and bringing us legions of both resident and visiting birds.

Bertha John, Head of Housekeeping , Iraqw
Gentle and professional, Berthe brought us the high standards of housekeeping she learned through years work at Gibbs Farm. Together with Nangay and Deemay, they provide the essential support services which keep our guests physically comfortable and aesthetically nurtured.
Gerald Ammo (DeeMay), Manager of Qurus Farm, Umali Assistant Gardener, Iraqw
DeeMay, who lives with his young family at Qurus Farm, oversees the mill and the pig business, and
directs the harvests at Qurus and Umali Lodge as well as the garden maintenance at Umali Lodge.
                                                                                        .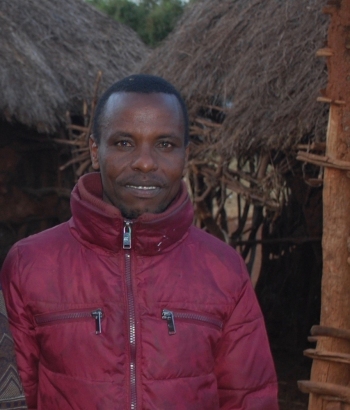 Edna Kitomari Bali Mukasa, Iraqw and Meru
Our daughter Edna Kitomari Bali, studied business school in Uganda where she graduated with a certificate after two years.  In Uganda she developed excellent comprehension of English language and communicates comfortably with foreign visitors. In 2015 she married her fiance Mohammed Mukasa MD, a pediatric surgeon she met in Uganda. They live now in Zambia where he is employed at a hospital in Lyuansha. Their daughter Wendy Rayanni was born there.