Individual Suites for Guests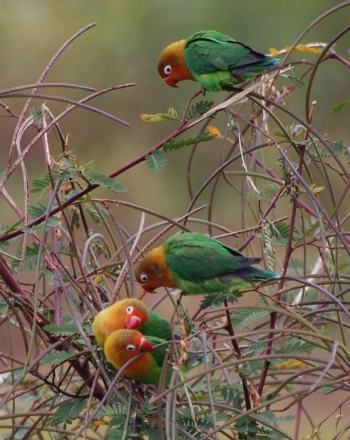 Our units are clean, comfortable and self-contained. Each unit has a king sized bed with closet, desk and bathroom. Your private bathtub and hot solar shower are waiting for you after an enjoyable safari. Each room has a patio for reading, relaxing, enjoying the view or watching birds. An electric outlet on each individual patio enables you to sit with your computer while you enjoy a cup of coffee or tea.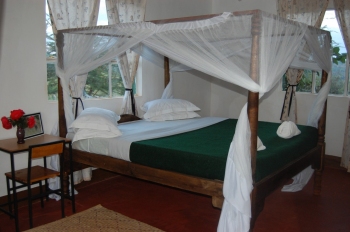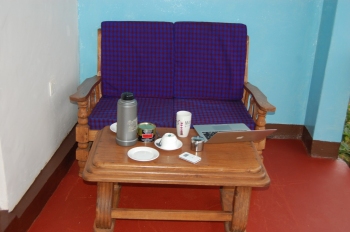 Reservations can also be made for doubles (two king sized beds), or triples (three single beds.) See the slide show above.
Our Dining Room
Umali Lodge has made it a practice of hiring excellent chefs for our visitors, many of whom also work at lodges or hotels in the Serengeti and bring us the highest quality of cooking and kitchen maintenance. Bottled water is served at all times. Alcoholic beverages such as beer and wine should be requested in advance of meals or for time on the patio under the bandas.
Our dining room serves breakfast and dinner (Half Board) for all travelers unless otherwise directed at time of reservation. Lunch boxes may be packed for day excersions with advance notice.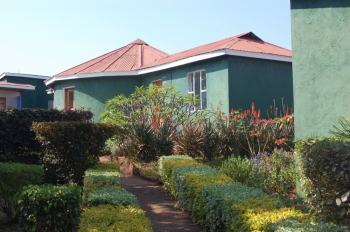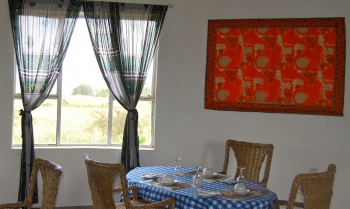 Our staff are eager to make your stay one of comfort and warmth. They are available on the grounds to assist you around the clock. Room Service and internet are available when requested. Laundry left out at the end of the day is washed and returned by our housekeeper on the following day. Guests will find fresh flowers awaiting them when they arrive in their rooms.
We are proud of the service that our Head Housekeeper Bertha John provides to all who come to Umali Lodge.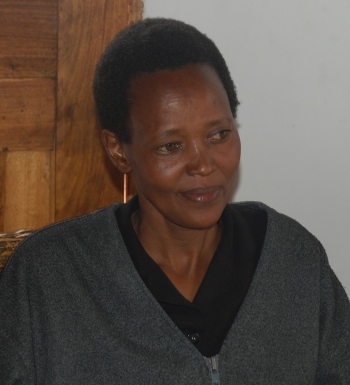 Our Bandas
On this patio, guests may gather in groups or alone at any time. Guests may enjoy an early morning period of quiet and visitation of the birds. Or an end of the day period of relaxation before dinner is served. Drinks and food may be requested from the kitchen.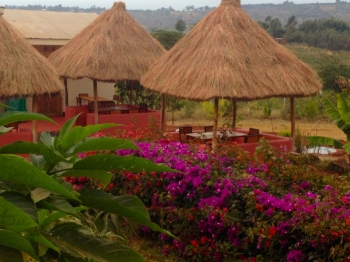 As many as forty species of birds have been seen to visit on a given day.
A large colony of lovebirds make their home at Umali Lodge.