Welcome to Umali Lodge! A Key To Your Serengeti Getaway.
Peace and Tranquillity Amid African Adventures.
Tanzania is full of stunning natural beauty, captivating wildlife and varied cultures. Northern Tanzania is home to many world famous National parks and conservation areas. Umali Lodge is ideally situated in Karatu near the Ngorongoro Crater entrance gate. Day trips can also be easily arranged to Lake Manyara, Tarangire National Park, and Lake Eyasie, home of the Hadzabi. The Serengeti, Arusha National Park and Mount Kilimanjaro are approximately within three hours distance. Custom tours to all locations can be arranged through our Lodge in advance.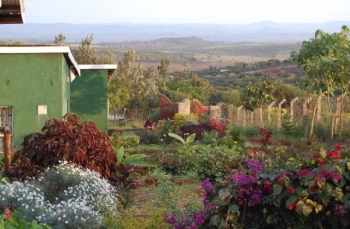 The Serenity of Rural Life
We offer the traveler the comforts of modern life amid the peaceful tranquillity of rural Africa. The environment is safe, quiet and comfortable. Our prices are moderate, yet we strive for quality service. Internet is provided on request.  
Located in a rural village at the edge of the Rift Valley, Umali Lodge provides the opportunity to observe daily life in neighboring villages and farms, including our small but typical farm in nearby Qurus.
Umali Lodge is a favorite respite for Birdwatchers and Birding Guides

.

Our guests 

enjoy the large colony of resident lovebirds who nest in our rooftops and flock in our acacias. The p

ools of water by our patio attract up to 30 or 40 species of birds on a given day and is a stopover for migrating birds. There is much to view from season to season.

Umali Lodge provides an ideal setting for Artists and Writers

.

Artists and Writers can find uninterrupted peace and quiet for their work at Umali. The opportunities for plein air painting are endless and accessible. Additionally, there is indoor studio space.

 

 
Personal comforts for weary travelers.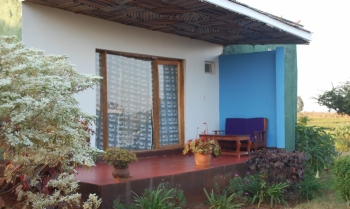 When you return from safari, retreat to your private room to indulge in a bath or shower of solar heated hotwater. Relax with a book or computer on your private veranda. Explore village paths through the surrounding hills with your camera. Or relax on our Patio where you can order drinks and snacks and enjoy the birds flocking to the pools. In the evening, the fragrances of night blooming jasmine, frangipani, and fragrant datura fill the air as the night sky drops its canopy of stars to the horizon.
Our property is surrounded by high fencing and all buildings can be locked for security. Askaris (security guards) are available around the clock and keep vigil all night. Staff are available throughout the day and evening to meet the individual needs of our guests. If needed, quality medical care is provided in Karatu by FAME clinic and hospital, which is staffed by both Tanzanian, European and American medical personnel. Most of our Lodge staff speak English well. Transport is available to and from Arusha and Kilimanjaro Airport if arranged in advance.